November 16, 2021
Venterra Begins Community Wide Wi-Fi Roll Out
At Venterra, our goal is to make living at our communities simple and seamless, and we have been cooking up the newest integration to make the lives of our renters even better.  
One of these areas is Wi-Fi. We know just how frustrating spotty internet service can be. That's why we have started rolling out our latest innovation: Community Wide Wi-Fi.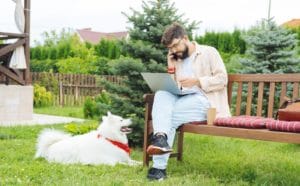 With Community Wide Wi-Fi, our renters will no longer need to worry about switching on and off to different Wi-Fi services based on their location at a Venterra community, as this new system will provide residents with fast, reliable, and accessible internet throughout all areas of a property – whether it be at the dog park, gym, or relaxing by the pool.  
With 98% of residents having between one and 20 online devices in their apartments according to a 2020 NMHC/Kingsley Apartment Resident Preferences Report, we understand that devices are important to our renters so we want to make sure they can use and access them whenever and wherever they want at the community.  
Enter our partnership with Comcast Xfinity. This partnership will help to install Fiber-Optic Internet services in our properties, and through the placement of an access point and ethernet port inside each apartment as well as in common areas, a Community Wide Wi-Fi network will be created that not only helps renters have internet access in any space within the community but will also offer a significant savings over the standard retail rate! So, no longer will renters have to worry about:  
Long buffering times

 

Restricted internet access based on location

 

Limitations on hours or types of services accessible 

 

Unpredictable connectivity
High internet bills
The first implementation of the Community Wide Wi-Fi was installed at The Preserve at Colony Lakes in Stafford, TX and the results were successful, with 90% of residents opting into the new service during just the first week. The install took only 8 weeks with little to no renter disturbance to those residents who requested to opt-in received instant access to a private Wi-Fi network inside their apartment as well as the ethernet port with download and upload speeds of up to 500 Mbps for just $60 per month. 
"Installing a true 'Community Wide' Wi-Fi network has always been a crucial factor in truly making a community 'Smart'. With this innovation, we are thrilled to finally be able to provide efficient mobilization and Wi-Fi access to the employees, residents, and visitors the second they step foot on our properties," said Venterra CEO, John Foresi.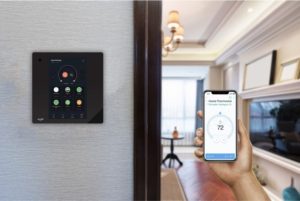 While innovative in of itself, the Community Wide Wi-Fi implementation is part of a larger focus of Venterra's, which is creating a SMARTCOMMUNITY, which includes SMARTHOME optimized technologies including smart locks, thermostats and lighting that can be controlled via an app and SMARTPACKAGE lockers allowing for fully automated package delivery notifications and contactless pickup.  Also, renters at Venterra's SMARTCOMMUNITY can take advantage of SMARTMOVE, Venterra's contactless move-in process, SMARTRENT, a location-driven experience where future renters can complete self-guided tours of the community using Wi-Fi connectivity.
Speaking of moving in, how nice is it to think that you could move into an apartment with a managed Wi-Fi solution where there is no need to call a service provider to install your Wi-Fi? We think that sounds pretty ideal.  
The Preserve at Colony Lakes was just the beginning of the rollout. "We will now be rolling out the upgrade to our infrastructure across the rest of our communities, allowing our residents and employees to stay connected no matter where they are on the property and ensuring our communities are well prepared with the technology infrastructure they will need in the future," said Venterra Chairman, Andrew Stewart.  
Interested in living in a SMARTCOMMUNITY? Check out Venterra's technology-enabled apartments here! Or, if you've experienced Venterra's SMARTHOME technologies, leave us a google review telling us how much you loved them!