Humble Beginnings
Venterra was founded in 2001 by John Foresi and Andrew Stewart. They saw this as a venture into new territory so the name "Venterra" was formed from the words "venture" and "terra" meaning land. They founded the company based on a set of core values, the basis of how company decisions would be made, and how people would act and conduct business. Those values are still very prominent in the company today and as John Foresi, the CEO, says "it's okay if you don't live these values, but you just can't work here."
From small beginnings, Venterra originally managed four communities (about 800 apartment homes) in Austin and Houston, Texas, and had only 35 corporate and on-site employees.
Venterra Today
Venterra has grown to proudly manage apartment communities in 13 major US cities that provide housing to over 40,000 people and 14,000 pets. That's a big responsibility, and we are committed to doing it with excellence, improving the lives of our residents, by delivering an industry-leading customer experience. We are also committed to providing an employee experience that allows our people to flourish professionally and personally. Our values are both our guide and our conscience in this pursuit. We've grown into a company that is paving a new way in the industry, where our employees can make a difference, career growth is available; and where renters are provided an excellent living experience.
This is essentially the Venterra Brand. It's how we see ourselves, and how others see us. At its roots, branding means to indelibly mark something with an identity. Our brand is our identity –it's who we are.
Our mark is meant to reflect our identity and brand. We call it Velo, short for Venterra Lotus.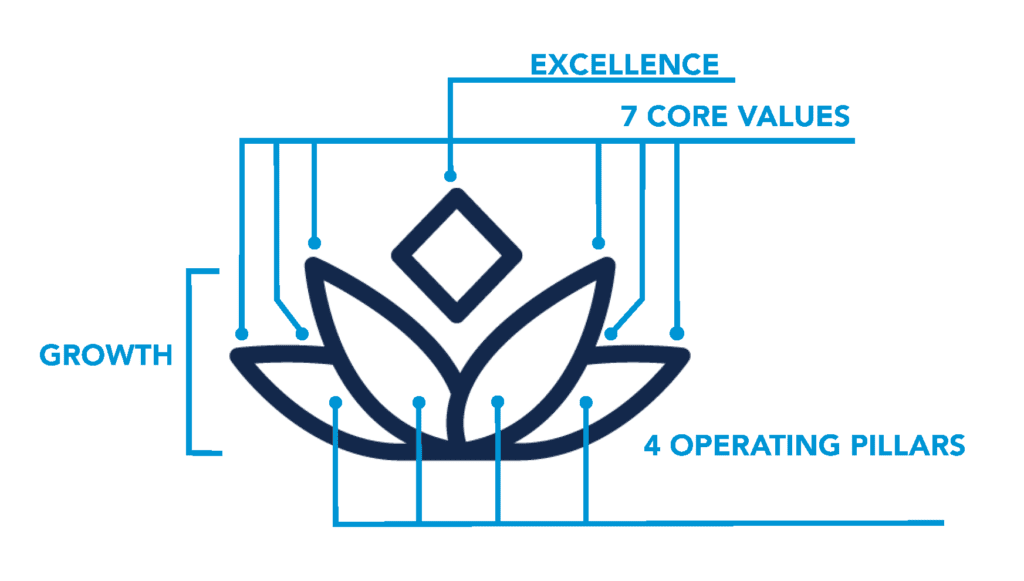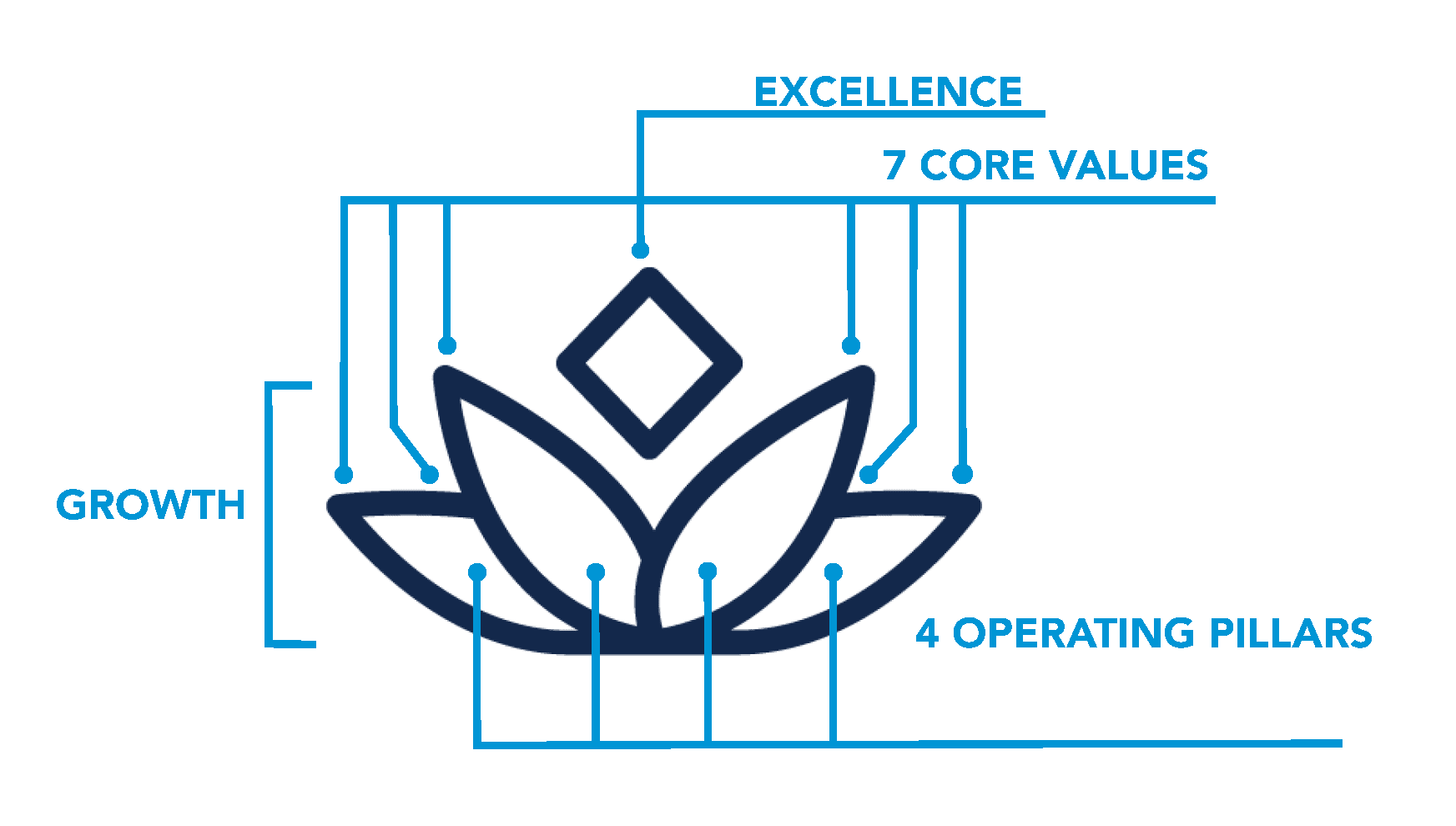 Venterra's identity is rooted deeply in our 7 Core Values which allow a culture of honesty, integrity, respect, and humility to flourish in the never-ending pursuit of excellence.
The overall design represents the growth of our company as a whole – our people, our cultural strength, and our expanding footprint of assets and projects.
The diamond on top symbolizes the excellence we pursue in all our endeavors.
The four leaves represent our 4 operating pillars – Customer Experience, Employee Experience, Operating Excellence, and Technology/Innovation.