February 18, 2022
Questions to Ask on Your Apartment Tour
Apartment searching can be difficult, overwhelming even, especially if you are in a city filled with communities to choose from.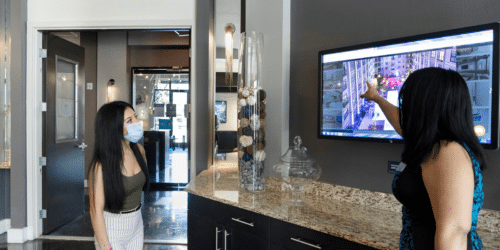 That's why it's always recommended to take an apartment tour of your options to get a first-hand feel for the type of living experience you would have, should you decide to sign a lease.
At Venterra, we love tours as they give prospective residents a chance to walk through the community, view the amenities and see their potential floorplan in person. Whether our prospects are taking an apartment tour with a leasing agent, or utilizing Venterra's self-guided tour option, we always recommend that they ask questions. After all, they are signing a contract for a lease, and we wouldn't want any surprises to pop up later on.
What we have found over the 20+ years that we have offered tours is that sometimes renters might not know what questions to ask, especially if they are first-time renters. That's why we've put together the following list of questions that will help any renter get the answers they need to find the perfect home for them.
Application Process: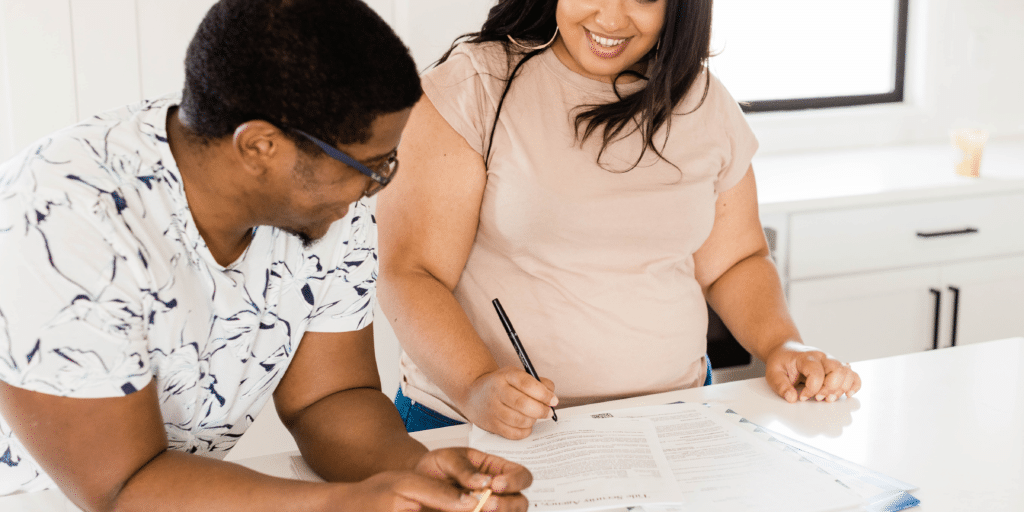 What is the application process?
Is there an application fee?
How do you decide on approval?
How many paycheck stubs do you require?
How do I add an additional applicant or occupant to my apartment?
What if my roommate has to move out, can they be taken off the lease?
Venterra's Advice: The application process should be simple and seamless. In fact, with SMARTLEASING by Venterra, all you have to do is 1.) complete the 5 minute form 2.) click submit 3.) get approved in 5 minutes – and you don't pay any fee's until you're approved! Typically, apartments consider 3 things when processing applications: criminal history, credit history and current income and will ask for your two most recent paystubs.
Lease Logistics:
How long is the lease term?
How much is rent? Does pricing fluctuate?
What is included in the rent (utilities, electricity, trash, etc)?
How much do utilities cost, on average, if they are not included?
Will I need someone to co-sign my lease? Is a guarantor a co-signer?
How many people are allowed per apartment?
Is a security deposit required?
Is renter's insurance required? If so, is there a minimum coverage required? Do you have a recommended provider?
What forms of rent do you accept? How can I pay rent?
What happens if I have a late rent payment?
How often does rent go up, and by how much?
Are there plans to update the building?
Venterra's Advice: Good property management companies will offer flexible lease terms that allow you to choose options that work best for you. While pricing can fluctuate daily and costs can vary per property, it is important to be upfront, honest and realistic with your leasing consultant about your budget, that way they can ensure they set you up for success.
Community Amenities: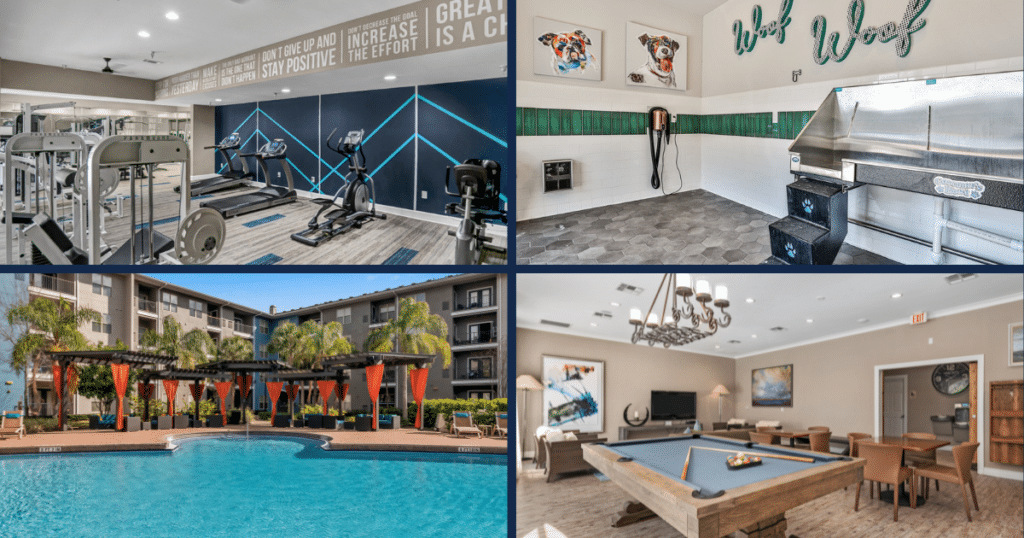 What community amenities does this property offer?
Are there any restrictions of use on the amenities?
Are my guests allowed to use the amenities?
Are the amenities available 24/7 or are there specific hours of operation?
Do your community areas offer free wi-fi?
Are there any planned upgrades to the amenities?
Venterra's Advice: Be sure on your apartment tour to get a full understanding of when and how you can use the community amenities. For instance, you wouldn't want to cancel your gym membership for a community gym that doesn't allow 24-hour access, would you?
Personal Apartment Amenities:
Does the apartment come with all appliances (oven, fridge, dishwasher, washer, dryer, etc.)?
What finishes are used throughout the apartment?
How am I able to access my apartment?
What internet/cable providers do you offer?
Am I allowed to paint the walls and/or hang pictures?
Are there any restrictions on decorations?
Venterra's Advice: This is your opportunity to ensure you get the perfect apartment for you. Voice your opinions about lighting, finishes and personal décor with your leasing consultant during your apartment tour to make sure they understand your vision for the space. That way they can notify you when the apartment with your dream view of the skyline becomes available!
Access and Maintenance:
What are the leasing office hours?
How are maintenance requests made?
What is the average response time for a maintenance request?
Is 24-hour emergency maintenance available?
What is the parking situation? Can I have multiple cars? Are there any restrictions on cars?
How secure is the property? How is access to the apartment being handled?
Do residents consider the complex safe at night?
Venterra's Advice: Access and maintenance are essential questions for your everyday living. Be sure you understand the parking situations and that access to your community and unit are easy whether it be through a key, fob, or code. Unfortunately, maintenance issues don't always happen during business hours. So it's important to know if resources are available to you 24 hours a day and that your problems will be fixed for you in a timely manner.
Guests:
What is the guest policy?
Is there a limit to how many guests you can have at once?
Where do guests park?
How are guests able to access the community?
Is there a clubhouse? Can the clubhouse be rented?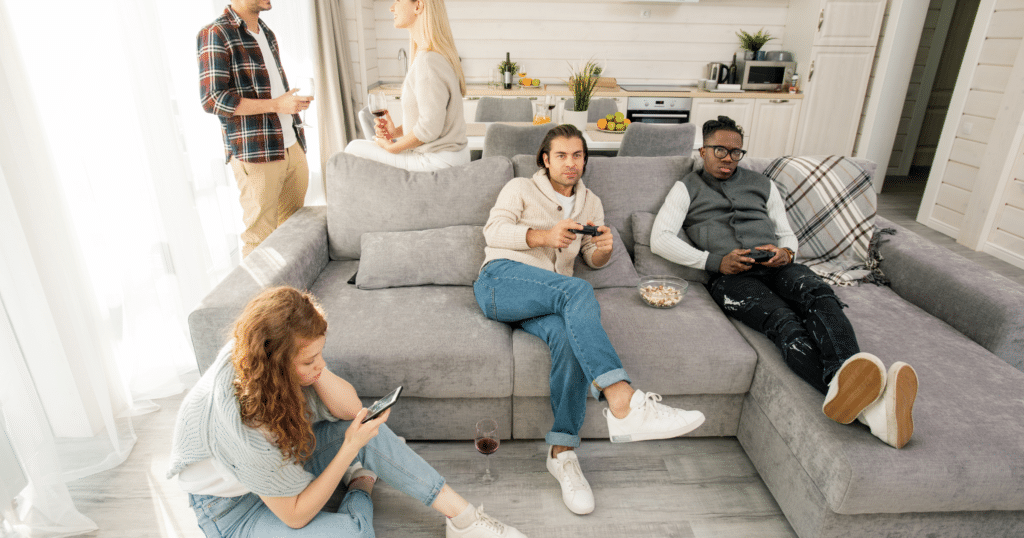 Venterra's Advice: Most renters have friends, cleaning services, or maybe even dog walkers that will need to access their unit at some point. Understanding the guest policy will help make their visit enjoyable from parking to accessing the property to entering your unit.
Pets: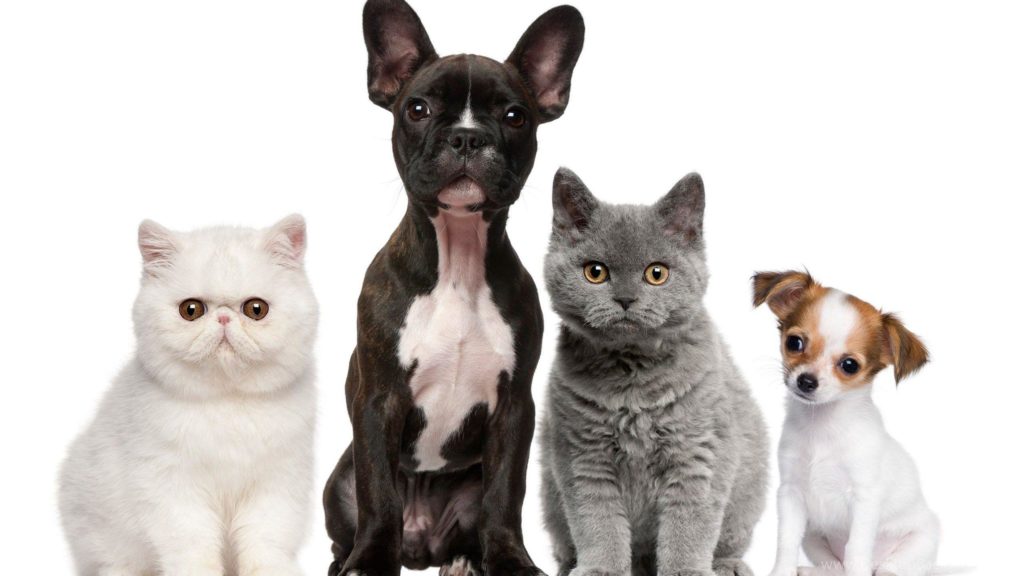 How many pets can I have?
Are there weight restrictions?
What are the costs associated with pets at the community? Is there a monthly pet fee or pet deposit?
Can I pet sit for a friend?
How can I register my pet with the office?
Are there restrictions on where pets are allowed on community grounds?
Do you have a place where I can walk my pet?
Venterra's advice: All communities should love furry friends, we know we do! In fact, we love them so much that we allow you to have up to 3 of them! We're pretty alone in that respect as most communities only allow up to 2. With that said, If you're a pet parent, be sure you understand any restrictions and costs associated with adding pets to your lease as well as what community amenities your pets can have access to run-off energy!
Referrals:
Do you have a referral system? Do I get a reward for referring residents?
Do I get referral rewards for referring to a sister property?
Can I receive referral rewards after I move out?
Venterra's advice: Want to get paid to have someone you know move into your community? If so, you better ask if that's a program the community you're looking at offers! Through Venterra's resident referral program, residents will receive a credit on their account for every resident they refer. To top that, Venterra even offers rewards for sister properties, if you refer someone to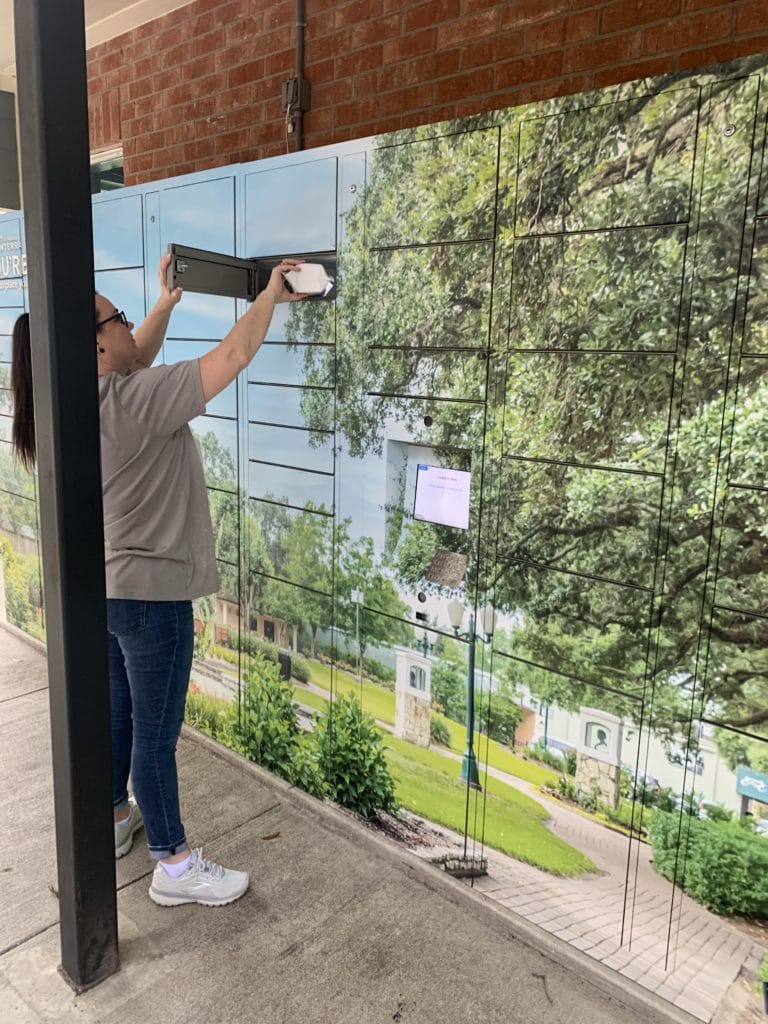 another Venterra community, even in another state, you will receive the referral reward.
Packages:
How do I receive packages?
Can I pick up packages 24/7 or are there specific hours?
What happens if I am late to pick up a package?
Am I able to send packages through the community?
Venterra's Advice: Don't wait until the holidays when your 20 packages are on the way to realize your community doesn't have a place to deliver them or you have limited access to pick them up! Ask these questions upfront so there are no surprises down the road.
Lease Renewal and Cancellation:
Can I transfer to another apartment?
How are apartment lease renewal rates selected?
When will I be notified about my apartment lease renewal options?
Is there a penalty for breaking my lease contract?
What happens if I don't submit 60-days' notice for my apartment?
Venterra's advice: Things can change and most property management companies get that, offering varying degrees of flexibility. What if you need to upgrade to a larger apartment at the end of your lease? Or downsize after your roommate moves to a different city for that job offer? At Venterra, transferring apartments at the end of your lease is always free!
Now that you're equipped with the right questions, it's time to find the perfect home for you! Schedule an apartment tour today – we'll be ready to answer any and all of your inquiries! Or if you've experienced a Venterra tour with someone from our leasing staff, leave us a google review and let us know if it was helpful!