March 11, 2022
Taking a Spring Break Trip? 5 Tips to Prepare Your Apartment for Being Away
We've all been long overdue for a little vacation, don't you think? Lucky for all of us, it's that time of year again – spring! As the weather starts to get warmer, you may be getting the itch to go on a fun trip with friends, family or even a solo adventure. Whichever way you prefer to travel, we want you to spend more time focusing on having fun than worrying about your apartment while you're away.
Read the below tips so you can be prepared to pack up and enjoy your spring break, worry-free!
Unplug Small Gadgets or Appliances
Whether it be a microwave or a phone charger, you likely have something currently plugged into an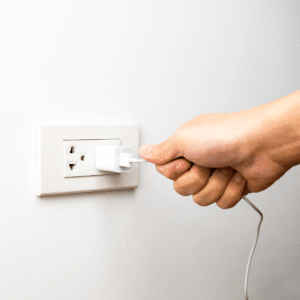 outlet across your home. And did you know that according to The United States Department of Energy, you could save anywhere between $100 and $200 each year just by unplugging small devices around your home? While these devices aren't technically being used, they are slowly drawing electricity and increasing your monthly energy bills little by little each day. So, if you are headed out of town and are certain you aren't going to be using those items, unplug them!
To make this easier on yourself, you can use the smart plug that comes with every unit – that way, when you leave the house all you have to do is turn your plug off!
Control the Temperature of Your Space
Another way to save money is to control the amount of heat or air conditioning that is being used while you are away. Venterra's SMARTHOME package makes this easy, as you can control the temperature of your apartment easily through the SmartRent app.
Best practices recommend not turning off your HVAC system entirely. Instead, increase or shave off a few degrees and have the unit run closer to what the temperature outside in your area will be during your trip. For instance, in the summer, set the AC a bit warmer, and in the winter keep the heat running no lower than 50 degrees. It is also a good idea to make sure all of your windows are closed and blinds are shut to further insulate your space.
Lock All Doors and Utilize SMARTLOCK for Visitors
The last thing you want to do is to worry about who has access to your apartment while you are enjoying your spring break vacation – or, worry about having to give a key to a friend, maid or pet service while you're relaxing on the beach or enjoying the outdoors.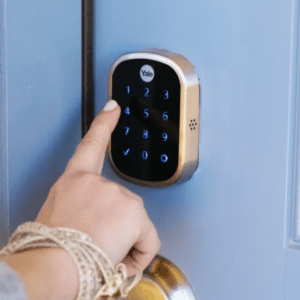 This is where Venterra's SMARTLOCK shines. Rather than relying on a traditional system of keys, SMARTLOCKs give residents the option to access your apartment with a personalized pin number and/or a mobile phone. You wouldn't have to worry about accidentally locking yourself out when you get back, so long as you have your phone with you (or a password memorized). The locks also allow you to give remote access codes so you can let your friends and family members into your apartment remotely, without having to give them a key in advance!
Worst case scenario: You forget to lock your door. No problem! With SMARTLOCK, you can get on your SMARTHUB app and easily lock your door while you're in an uber on the way to the airport!
Arrange for Pet Care
At Venterra, we love furry friends and want them to have just as good of a spring break! That's why w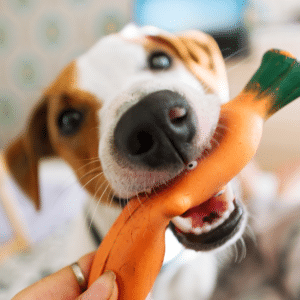 e recommend getting ahead of the crowd and scheduling your pet care ahead of time. If you're using a walking service, check tip #3 and be sure to give your pet sitter a code to your SMARTLOCK so they can easily come in and let out your four-legged family member!
Prepare Your Packages
If you're headed out of town, try not to have packages delivered for the dates you will be gone. But let's just say you ordered a bunch of cute new swimsuits for spring break that arrived later than you expected, don't sweat it – Venterra's SMARTPACKAGE system has vacation mode!
Within the resident portal, you can jot down out-of-town and return dates to avoid incurring storage fees after 2 days!
We understand that travel can be overwhelming. From packing to outlining your trip, to finding the best places to eat and drink during your spring break, there's a lot to do! We want to make sure your trip goes as well as possible.
And if you just happen to love an area where Venterra owns a property, we do honor transfers to our other communities! So check out our neighborhoods, and see if any of them are in a place that you love to travel to and may just want to call home one day.