October 28, 2020
What You Can Expect From SMARTHOME Bundles at Venterra Communities
This fall, Venterra Realty will begin offering SMARTHOME upgrades to communities, including a smart door lock, a smart thermostat, and a smart plug. These upgrades will apply to more than half of properties by the end of the year, and have the power to improve the lives of all our current and future tenants. Remaining installs are expected to complete in the Spring 2021. 

Smart Home Upgrades Coming to Venterra 
These are just some of the smart home upgrades coming to Venterra properties:  
S

mart 

hub

. 

The hub is the brain of your smart home system. The hub connects to your local internet via 

WiFi

 or ethernet connection to securely communicate with installed devices so you can control your smart home system through the mobile app. 

 

Smart locks. 

For starters, tenants will have access to fully functional smart locks. Rather than relying on a traditional system of keys, smart locks give you the option to access your apartment with a personalized pin number and/or a mobile phone. You won't have to worry about accidentally locking yourself out of your apartment again, so long as you have a smartphone with you (or a password memorized). Additionally, your apartment will be more secure, with fewer potential points of entry. The benefits don't stop there; smart locks allow you to give remote access codes, so you can let your friends and family members into your apartment remotely, without having to give them a key in advance. 

 

Smart thermostats.

 One of the earliest smart home appliances to emerge 

was the smart thermostat

, and we're installing these thermostats at all our properties. Once installed, you'll be able to remotely control the temperature of your apartment, so you can warm it up while you're on your way home from work on a cold winter's day, or simply tweak the temperature to your liking from the comfort of your couch. You can also implement things like timers and strict temperature control requirements, so you can reduce your energy consumption while staying comfortable and minimizing the amount of effort you need to spend adjusting the temperature. 

 

Smart plugs.

 Smart plugs are outlets that can be remotely controlled. Depending on the situation, you can remotely turn an appliance plugged into the outlet on or off, 

enabling you to save energy or start your appliances remotely.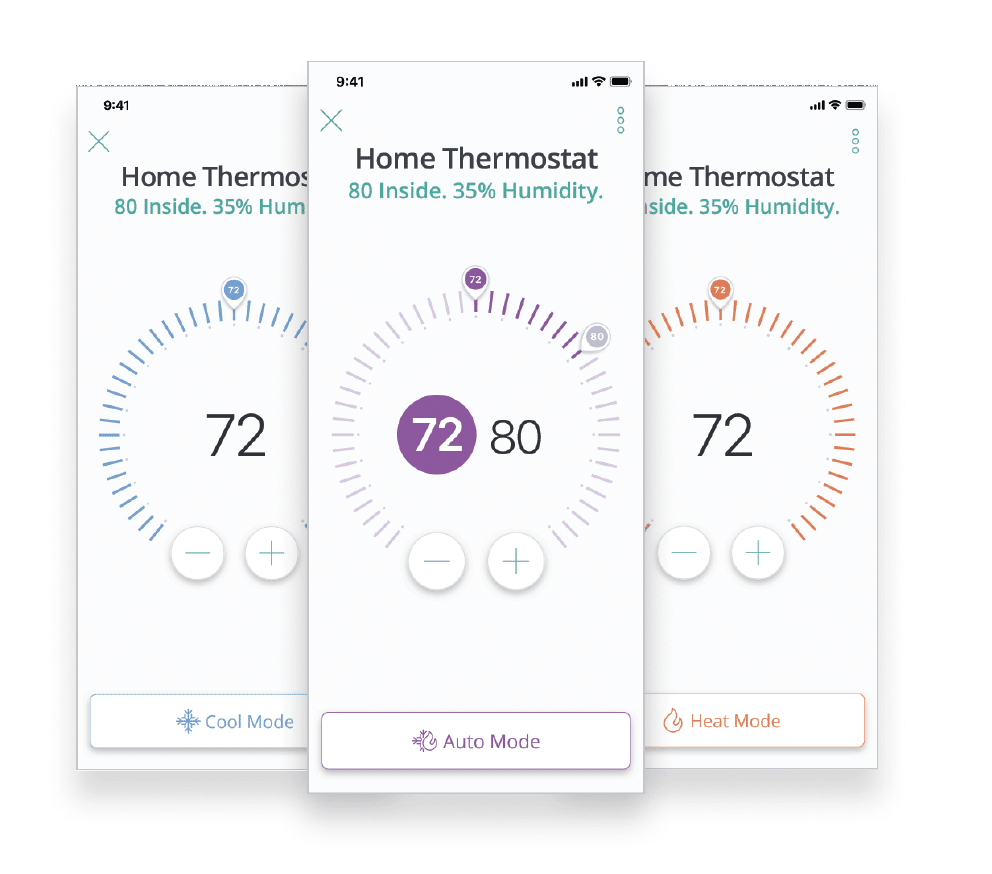 Best of all, nearly all of these installations can be centrally and remotely managed using an app on your smartphone.  
The Benefits of Smart Home Technology 
Why are these smart home upgrades such a big deal?  
Let's take a look at some of the most notable benefits:  
Remote and keyless entry.

 You won't need to worry about losing your key when you have the power of keyless entry. You can also selectively let people into your apartment remotely with the help of your mobile app. 

 

P

ersonal control

 and convenience

.

 Smart home fixtures give you more control over your living environment

. It can help you feel more confident and more secure. 

Enjoy the convenience of starting your coffee maker, turning off a lamp or tv, or even a curling iron. 

 
Centralized management.

 

It's also 

noteworthy that nearly all your smart home appliances can be accessed using the same, centralized app. 

You won't have to jump back and forth between multiple systems to exercise control over your life. 

 

Energy consumption reduction.

 If you're concerned about your energy consumption and carbon footprint, 

smart home appliances offer many advantages

. You can make sure your lights are turned off at a certain time, and dim them when you don't need them at full power. You can also keep your apartment at the perfect temperature, and avoid heating or cooling it while you're away.

 
Are you interested in taking advantage of this smart home bundle? Or are you interested in learning more about what Venterra properties have to offer?