June 7, 2021
15 Inexpensive Summer Activities for Budget-Friendly Fun
Sunshine, pool time, sandal season… we're all anxiously awaiting the official arrival of summer! But let's get real, those vacations, brunches, and summer activities can sure stack up quickly. Thankfully, there are plenty of ways to fully enjoy the sunshine without getting your credit card involved. If you're already brainstorming ways to fully enjoy the season without breaking the bank, you're in luck! We've rounded up 15 inexpensive summer activities for some budget-friendly fun.
1. Check our your local farmer's market!
When going to a farmer's market, not only are you supporting local suppliers, but you're also ensuring that your produce and other goodies are extra fresh! Make the farmer's market one of your weekly rituals and spend the morning perusing the booths. Consider using your purchases to prepare a fantastic meal at home with friends! You can also pack everything up for a picnic in the park or even dine al fresco on your patio!
2. Take a hike!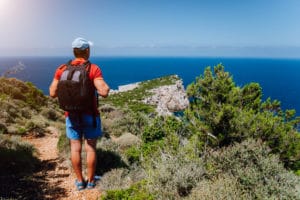 There's nothing quite like waking up early to enjoy a hike or nature walk — even if it's only a few blocks away from your apartment! Grab a few nature-loving friends, wear some comfortable, outdoor-friendly clothes, and plan out a day of taking in the great outdoors. You can also pack a film camera for some gorgeous nature photos or even pack a blanket and bring a journal for a relaxing recharge. If you're looking to venture a little farther, search for state parks near you and plan an entire day around it!
3. Enjoy a lazy pool or beach day!
This is what summer dreams are made of! And honestly, nothing beats a day spent at the pool or beach with friends and family. So get your water essentials together (don't forget your SPF, some sunglasses, and a good book or magazine) and hit up your local Venterra community pool or beach. Soak up the sun, build a sandcastle, and even channel some Palm Springs energy by getting pool floats together and rounding up your friends for a summery photoshoot!
4. Take a mini road trip to a new place!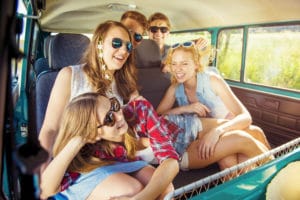 If you've never taken the time to explore your neighboring towns and cities, now's your chance! Plan a quick drive or train ride to a new place and spend the day walking around and exploring. Pop into the local stores and coffee shops to get a better feel for the area and be sure and have your camera ready for some impromptu photos. Who knows — you may find your new favorite restaurant, vintage store, or make a new friend that will inspire future visits to a nearby destination!
5. Explore your local orchards!
Nothing tastes quite as good as in-season fruit. Do some research to find local orchards in your area and plan a day to get to pickin'! You can even find some awesome recipes for making your own jam and jellies — a super thoughtful gift to friends and family if you ask us! Many orchards will also host fun local events, so be sure and ask the owners if anything is coming up on the social calendar.
6. Visit a local landmark.
How much do you really know about your city's history? Spend some time researching your area's local landmarks and pop by for a visit for an authentic look into your community's culture. Not only will this give you a better idea of the history of your city, but it's also a terrific and inexpensive way to learn more about the community that surrounds you.
7. Host a movie night!
Whether you're a film buff or not, hosting your own movie night is a genius way to save a little cash and still have a ton of fun. Get your friends together, decide on a film and create your own cinema! You can even make this a recurring event, like starting a film club of this year's Oscar contenders or even working through a list of the greatest films of all time. Encourage each friend to recommend an upcoming film and bring one budget-friendly treat — you can even throw together a snack bar. Popcorn-topping contest, anyone?
8. Take yourself out to the ball game!
Whether you're a sports fan or not, a day spent at the ballpark ranks pretty high on the quintessential summer activities list! Thankfully, nosebleed seats are relatively inexpensive (some are less than $10 per ticket!) so round up a couple of sporty friends, and don't forget your hat, shades, and catcher's mitt! You can also see when your ballpark has a $1 hot dog night — who doesn't love cheap concession snacks!?
9. Check out a free museum (or visit on a discount day).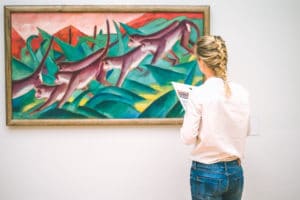 When was the last time you spent the day at the museum? Thanks to last year's events, we're guessing it's been a while! Many museums will offer either a free day or a day of the week where tickets are deeply discounted. Check out your local art and history museums and spend the day examining the curated art and inspiring sculptures. (Note that these days may be crowded, so keep that in mind if you're still trying to avoid larger crowds!)
10. Complete your own version of Chopped.
If you and your friends are cooking enthusiasts, consider using one of the grills provided at your Venterra community to host your own cooking competition! Encourage everyone to bring 1-2 ingredients and then get together to see who can prepare the most delicious dish. Thankfully it won't get as stressful and heated as it does on the actual show! Instead, it will be a fun, memorable challenge and (hopefully) tasty meal with friends!
11. Attend a free workout class in your area.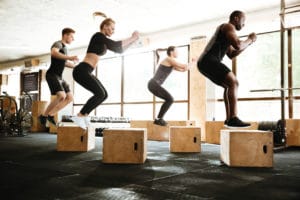 If those at-home workouts during quarantine left you feeling a little less-than-inspired, it's time to join a local class! Check your local fitness groups and studios — many will host a free class for prospects. Whether you're stretching it out at yoga class or sweating it out with a fun cardio group, you may just find your new favorite workout and make this your healthiest summer yet! (And who says you can't carry this healthy new habit into fall and winter, too?)
12. Host a game night!
When it comes to inexpensive ways to enjoy the summer, game night is ALWAYS a fun choice. Round up the gang and get your dominos, cards, and board games ready and game on! You can even meet in a summery location, like a park or someone's backyard to enjoy a picnic or barbecue-style cookout along with it!
13. Take your pup to the dog park.
Your pup wants in on all the summer fun, too! Not only is visiting the dog park a great budget-friendly way to soak up the season, but it will also encourage your four-legged BFF to get plenty of exercise and socialization! Pack them up and take them over to the dog run or your Venterra community dog park for some fun with their friends. Be sure to introduce yourself to the other pet parents at the park and maybe you can even organize a routine walk around the neighborhood, too!
14. Join a walking or bike tour of your city.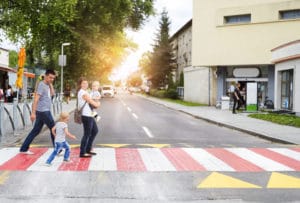 Most major cities have free walking tours (based on donation) that take you through the highlights of the city, or maybe even parts of your city that you'd never think to explore on your own! To find these, you can simply google "City Name + Walking Tour" or you can look on Meetup.com or Airbnb Experiences! This is also a wonderful chance to make new friends and perhaps even organize your own bike and walking events in the future. And if you saw some neat pockets of your city that weren't explored too much on these tours, now's your chance to take the day and go for it on your own — you never know what you may discover!
15. Volunteer!
Why not put that extra time to some good use? Volunteering isn't only good for strengthening your local community, but it's actually proven to have big benefits for you too, like boosting your mental health and even helping advance your career! Check out your city's local Facebook groups or Voly to locate some volunteer opportunities near you. Whether you're helping animals or children, specific groups, or just doing your part to keep your community clean, it will be much appreciated and leave you feeling great!
Looking for an Apartment This Summer?
If one of your summer activities involves looking for the perfect apartment, we'd be happy to give you a free tour of one of our communities — and discuss the free and budget-friendly activities that our local area has to offer. Visit Venterraliving.com to see which neighborhood would best suit you for the summer and beyond — we can't wait to meet you!