July 26, 2021
7 Ways To Beat The Summer Heat In Your Apartment
The apartment market is hotter than ever – and so is the heat! An extreme heatwave has shattered temperature records across the southern U.S. with over 30 million people under heat alerts this summer. Roughly 4,000 new temperature records have been set this year, and that list is certain to grow as the summer continues.
For renters, this means fighting the rising heat while battling to keep air conditioning bills from skyrocketing. Below, Venterra's Maintenance and Operations team put together their best advice on how to keep your apartment cool throughout the rolling heatwaves this summer: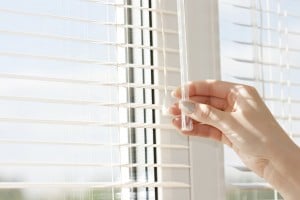 1. Cover Your Windows – When it's hot, up to 76% of the sunlight that hits windows can enter in the form of pure heat. Keeping blinds closed throughout the sunny parts of the day can help eliminate the amount of heat that enters your apartment. If blinds aren't cutting it, another option is to purchase blackout curtains to block out the sun's rays – which have been proven to reduce the amount of heat transferred by your windows by as much as 24%. Both of these methods are particularly helpful for east and west-facing windows.
2. Close the Doors – Keeping doors closed to rooms that aren't being used allows the air to circulate where you need it most. If you spend most of your time in the living room, make sure all of your bedrooms and bathroom doors are closed.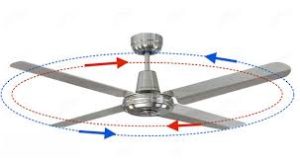 3. Adjust Your Fans – Many people don't know this but the direction that your fan rotates can change the way the air is distributed throughout your apartment home. Setting your ceiling fans to rotate counter-clockwise in the summer helps to push the air straight down, creating a cooling effect. If you're unsure of which way your ceiling fan is rotating, contact your maintenance team and they will gladly get you set up and cooled down.
4. Use Air Conditioning Efficiently – This is where your wallet comes into play. When heat rises, your AC bill will likely follow. But to try and avoid any outrageous bills, being efficient with your air conditioning is key. Venterra's maintenance team suggests sticking to the following temperatures:
Set the thermostat at 76+ degrees while you are in your apartment. In fact, energy.gov recommends 78 degrees.
Set the thermostat at 80+ degrees while you are away. If you have a Venterra apartment that is equipped with SMARTRent thermostats, the temperature can easily be changed via the app – so you can even change the temperature after you leave for the day or set a temperature schedule based on your schedule.
5. Turn Off Lights: When turned on, light bulbs can impact the heat of a room. Turning them off when daylight is present is a way to easily reduce the heat emitted while also minimizing the cost of your electricity bill.
6. Check Air Filters: Residents should monitor the cleanliness of their hvac filter when possible. If dirty, renters can call in a service request when they would like a filter change. Venterra provides filters free of charge and they are a fundamental component in ensuring hvac systems perform as intended as it ensures airflow through the system into the apartment. Lack of airflow, dirty vents and diminished cooling capacity are all signs that the AC filter could be clogged and need replacement.
7. Avoid Cooking Indoors – What's better than a summer cookout?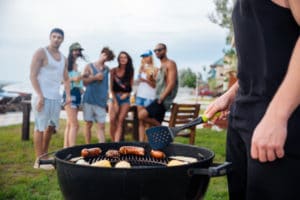 Nothing, if you ask us – and it keeps the heat in your kitchen from rising from an oven or stovetop. Venterra communities have outdoor grills, so take advantage of them! And hey, you may just make friends with a new neighbor while grilling out!
Venterra's maintenance team is dedicated to delivering industry-leading living experiences that benefit our residents day in and day out. If you're in the market for a new home, managed by a team of caring employees, check out our available units!