Life At Villas Continental
Apartments in Orange Park
Take a Tour 6:00 AM- 8:00PM
Live it. Love it.™  at Villas Continental apartments in the Orange Park suburb of Jacksonville, FL!
Tour Your Way: We are now offering multiple touring options including self-guided, virtual and in-person tours.
If you're looking for a fantastic waterfront location, Villas Continental has it. In addition to being on the St. Johns River, these apartments in Jacksonville, FL combine traditional and modern elements with stucco exteriors and Spanish tile roofs as well as stainless steel appliances and granite countertops. Don't let the tranquil location in a quiet neighborhood fool you, though. There's a Winn Dixie down the road and Orange Park Mall or Jacksonville Naval Complex are less than 15 minutes away. Plus, we're only about 6 minutes to Loop 295, which will get you anywhere you want to go.
Our community members also enjoy the benefits of Venterra Living. On ApartmentRatings.com, 97% of our communities are Top Rated and have high resident reviews because our professional on-site management and maintenance teams are committed to delivering a world-class living experience.
Find your home today and apply with no money upfront thanks to SMARTLEASING.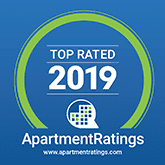 Fenced-In Yard
A fenced-in yard is the perfect place for your plants, and also to hang with your pets.
Riverside Living
Enjoy life on the St. Johns River
SMARTHOME
Manage your apartment from your phone with SMARTHOME Technology, including smart door lock, thermostat, and plug!
Work From Home
Working from home is easy with a designated home office space in our work-from-home friendly apartments.
Located in northeast Florida, within driving distance of bustling Jacksonville and its numerous beaches and attractions, Orange Park boasts a history and culture all its own, with golf courses, varied lodging options, wedding venues, parks and shopping.
Tour Your Way: We are now offering multiple touring options including self-guided, virtual and in-person tours.
Find your apartment home today and apply with no money upfront thanks to SMARTLEASING.
Source: Visit Florida
Just Outside Your Doors
Dining
The Urban Bean Coffeehouse Cafe
Metro Diner
Grumpy's Restaurant
Sam's St. Johns Seafood Restaurant
4 Rivers Smokehouse
Groceries
Winn-Dixie
Publix
The Granary Whole Foods
Entertainment
AMC Orange Park 24
Orange Park Community Theatre
Jumperz Fun Center
VR Junkies
Parks
T.C. Miller Park & Community Center
The Clarke House Park
Country Club of Orange Park
Shopping
Orange Park Mall
Oakleaf Town Center
Argyle Village Shopping Center
The Park Shopping Center
Target
Schools
Montclair Elementary School
Orange Park Jr. High School
Orange Park High School
Employers
Jacksonville Naval Complex
Orange Park Medical Center
Clay County School District
Parallon
All pricing and availability is subject to change at a moment's notice. Please contact us to discuss more details.
A World-Class Living Experience
Our goal is to provide a world-class living experience. To do that, we staff our communities with people who genuinely care about our residents, who are impassioned about leading their team to success, who are empowered to do the right thing, who embody our Core Values, and who champion the promise to provide the best experience possible. Meet the team of people who are here for you and guarantee you will Live it. Love it.™
Patti Barlanti
Community Manager, Experience Leader
Tyler Scott
Maintenance Manager, Experience Leader
Ismael Basart
Regional Contact
Benefits of being a Venterra resident

We care more, and it shows! Once you're a resident with Venterra, you're family. Your happiness is our goal and we take pride in finding ways to improve your living experience. We know that to serve you best we must first understand your needs and the life changing and stressful events that result in a move to begin with; like: marriage, divorce, new job, death, college, babies, love, etc. Our strength is recognizing these underlying stressors and providing a community and home that will be peaceful, comfortable, and fun. Live it. Love it.™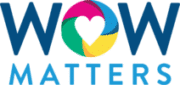 WOW Matters
We care more. We listen better. We will WOW You. Once we get to know you, be prepared to be WOW'd. Our dedicated team of Experience Leader and Experience Makers know how to listen for even your unspoken needs and will go out of their way to personalize your experience at Venterra. See for yourself: WowMatters.VenterraLiving.com.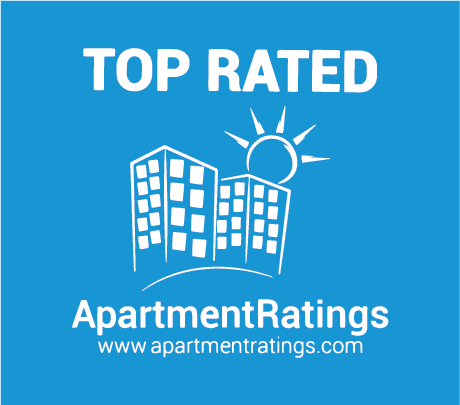 Top Rated 
We are proud to be recognized as one of ApartmentRatings.com Top Rated Award recipients. Only 5% of apartment communities in the US qualify for this award.

SMARTHUB™
Mobile Payments • Mobile Service Request Management • Mobile Feedback
Let's face it – things happen. When things happen, Be Smart. The Venterra SMARTHUB™ puts everything you need at your fingertips. You can pay rent, submit maintenance requests, voice concerns, and stay updated all in one spot. If you're not already enrolled, ENROLL TODAY!