Life At St. Andrews
Apartments in Pearland
Take a tour 9:00 AM - 7:00 PM
Monday 9:00 AM - 6:00 PM
Tuesday 9:00 AM - 7:00 PM
Wednesday 9:00 AM - 6:00 PM
Thursday 9:00 AM - 7:00 PM
Friday 9:00 AM - 6:00 PM
Saturday 10:00 AM - 5:00 PM
Sunday 1:00 PM - 5:00 PM
Live it. Love it.™ at St. Andrews Apartments in sunny Pearland, Texas!
Our Leasing Office is located at 10000 Broadway St.
If you're looking for spacious apartments and convenient amenities, St. Andrews Apartments has you covered. We offer one, two and three bedroom apartments in Pearland with a fitness center, covered parking, in-unit washers and dryers and much more.
Plus, our community members enjoy the benefits of Venterra Living. We're committed to delivering a world-class living experience and professional on-site management and maintenance teams.
Find your apartment home today and apply with no money upfront thanks to SMARTLEASING.
81%
Recommended
This Property
VS
Attached Garage
Fenced-In Yard
Washer & Dryer Included
Pearland is a picturesque suburban area that provides a quiet getaway from the hustle and bustle of Houston. St. Andrews is just off 288 and close to Beltway 8, getting you where you need to be in no time!
View Map
Just Outside Your Doors
Dining
Center Court Pizza & Brew
Imperial China Diner
Chik-fil-a
Salt Grass Steak House
Joe's Crab Shack
Entertainment
Clear Creek Golf Club
Houston Museum District
Houston Zoo
Parks
Pearland Parks & Recreation
Independence Dog Park
Southdown Dog Park
Shadow Creek Ranch Nature Park
Shopping
Pearland Towne Center
Silverlake Mall
Baybrook Mall
Schools
Massey Ranch Elementary School
Jamison Middle School
Pearland Junior High School
Glenda Dawson High School
Employers
Pearland Medical Center
All pricing and availability is subject to change at a moment's notice. Please contact us to discuss more details.
A World-Class Living Experience
Our goal is to provide a world-class living experience. To do that, we staff our communities with people who genuinely care about our residents, who are impassioned about leading their team to success, who are empowered to do the right thing, who embody our Core Values, and who champion the promise to provide the best experience possible. Meet the team of people who are here for you and guarantee you will Live it. Love it.™
Ramon Gonzalez
Community Manager, Experience Leader
Stephen Daalling
Maintenance Manager, Experience Leader
Lindsey Wert
Regional Contact
Benefits of being a Venterra resident
We care more, and it shows! Once you're a resident with Venterra, you're family. Your happiness is our goal and we take pride in finding ways to improve your living experience. We know that to serve you best we must first understand your needs and the life changing and stressful events that result in a move to begin with; like: marriage, divorce, new job, death, college, babies, love, etc. Our strength is recognizing these underlying stressors and providing a community and home that will be peaceful, comfortable, and fun. Live it. Love it.™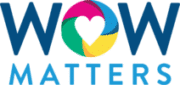 WOW Matters
We care more. We listen better. We will WOW You. Once we get to know you, be prepared to be WOW'd. Our dedicated team of Experience Leader and Experience Makers know how to listen for even your unspoken needs and will go out of their way to personalize your experience at Venterra. See for yourself: WowMatters.VenterraLiving.com.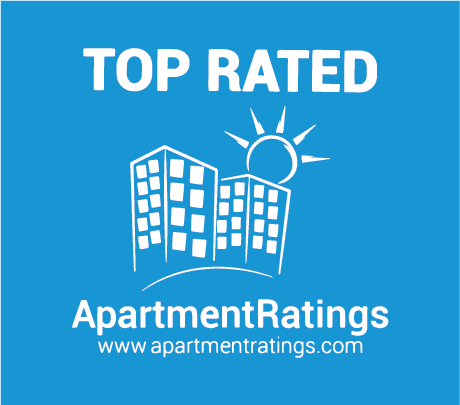 Top Rated 
We are proud to be recognized as one of ApartmentRatings.com Top Rated Award recipients. Only 5% of apartment communities in the US qualify for this award.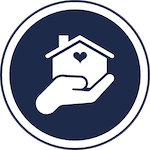 Service Promises
The promises we make to every resident and prospective resident in our community are crafted around providing a world-class experience: Make every interaction Simple; keep the community and amenities Clean and Working; always make time for Fun; and above all, make the everyday Exceptional.

48 Hour Guarantee
It's never convenient when things break. Service requests will be repaired within 2 business days. Ask us for full details.

Live it. Love it. Guarantee.™
It really is that simple! Our 30 day guarantee means if you aren't happy for any reason, you can move out. We only ask for 3 things.

SMARTHUB™
Mobile Payments • Mobile Service Request Management • Mobile Feedback
Let's face it – things happen. When things happen, Be Smart. The Venterra SMARTHUB™ puts everything you need at your fingertips. You can pay rent, submit maintenance requests, voice concerns, and stay updated all in one spot. If you're not already enrolled, ENROLL TODAY!