Life At Cane Island
Apartments in Kissimmee
Take A Tour 6:00 AM - 8:00 PM
Monday 9:00 AM - 6:00 PM
Tuesday 9:00 AM - 6:00 PM
Wednesday 9:00 AM - 6:00 PM
Thursday 9:00 AM - 6:00 PM
Friday 9:00 AM - 6:00 PM
Saturday 10:00 AM - 5:00 PM
Live it. Love it.™ at Cane Island Luxury Apartment Homes in Kissimmee, FL. 
When it comes to finding the perfect place to call home, turn no further than Cane Island Apartments. Set in one of Central Florida's top cities to live, Cane Island features a variety of 2, 3, and 4-bedroom floor plans fit for all lifestyles. Each apartment is spacious and well-appointed with contemporary designs and high-style finishes for added comfort and convenience. Your pursuit of happiness starts in this vibrant 34746 zip code community, where you can enjoy all the perks of living the good life without sacrificing quality or comfort. So come see what makes Cane Island such a special place – we guarantee you'll love it here!
Get ready to experience five-star living in one of our vacation-inspired apartments! Designed with cutting edge features, each apartment comes with a beautiful gourmet kitchen featuring granite countertops, a perfect office space for working from home, and huge closets to store away your belongings. To make routine cleaning easier, there is also a washer and dryer included in each unit. For those days when you want to step out into the sunshine, relax and enjoy the warm weather, there is also a private balcony designed just for that. Make sure you book your apartment today and live life like a celebrity!
This community isn't just great aesthetically, it's has something for everyone. Whether you're looking for a way to stay active or just relax and take some time for yourself, there are plenty of fun amenities to choose from. Step into the resort-style heated pool and spa to feel like a day at the beach, get your daily sweat on in the fully-equipped workout area – we promise you won't be disappointed! And if that's not enough, have a drink at the elegant clubhouse with billiards and video game area, or hang out in the bar situated with flat-screen TVs. There's no lack of things to do here! 
If you're looking for the best of both worlds – convenience and entertainment – then look no further than this community. Located just a ten-minute drive from Disney World, and only one block away from W Irlo Bronson Memorial Hwy, residents enjoy proximity to all kinds of activities and attractions. From shopping and dining to nightlife and museums, folks living in this area have plenty of options for their leisure time. And with its great location, there's never a shortage of opportunities for fun. So come join us here at this thriving community, where the possibilities are endless!
Tour Your Way: We are now offering multiple touring options including self-guided, virtual and in-person tours.  And, our community members enjoy the benefits of Venterra Living. We're committed to delivering a world-class living experience and professional on-site management teams.
Find your apartment home today and apply with no money upfront, thanks to SMARTLEASING.
Close to Disney World
Getting to the gates of the Magic Kingdom takes less than 10 minutes!
Elevator Service
Our elevators make it a breeze to get to your apartment.
Lake View
Lake views give you a front row seat to watch the water and animals.
Pet Friendly
We welcome 1 pet up to 15 pounds, but please view our restricted breeds list in our FAQ section to make sure your furry friend is approved.
SMARTHOME
Manage your apartment from your phone with SMARTHOME Technology, including smart door lock, thermostat, and plug!
Live it. Love it.™ at Cane Island Luxury Homes in Kissimmee, FL.  Cane Island Luxury Homes dwells in one of the top places to live in Central Florida. Located in the 34746 zip code, approximately one block from W Irlo Bronson Memorial Hwy, it is a breathtaking and modern community for all lifestyles.  Living in our community places you in the heart of the best shopping, dining, entertainment, and amenities. Spend the day exploring what surrounds you, including the famous Disney World, which is a quick ten-minute commute. Shop at popular retail from Bed Bath & Beyond to Walmart. Catch a flick at AMC Dine-In Disney Springs. Or, enjoy numerous nightlife options, including Aquamarine, Bahama Breeze, and Kobe Japanese Steakhouse. Whether it's a full day of errands, relaxation, or excitement, Cane Island Luxury Homes is centrally located to provide exactly what you need. Plus, our community members enjoy the benefits of Venterra Living. We're committed to delivering a world-class living experience and professional on-site management teams. Find your apartment home today and apply with no money upfront, thanks to SMARTLEASING.

View Map
Just Outside Your Doors
Dining
Columbia Restaurant - Celebration
Lakeside Bar + Grill
Sakeba Sushi & Grill
Martin's BBQ
La Finca Encanto Escondido
Groceries
Publix Super Market
The Fresh Market
Goodies Supermarket - Celebration
Aldi
Entertainment
Disney World
Old Town
Falcon's Fire Golf Course
Kissimmee Go-Karts
Parks
Celebration Lakeside Park
Spring Park
Vista Park I - Chickee Pavilion
Village Park
Shopping
Kissimmee Shopping Center
Lake Buena Vista Factory Stores
Poinciana Place
Target
Walmart
Schools
Westside K-8 School
Celebration High School
Employers
Disney World
Universal
Osceola Regional Medical Center
School District of Osceola County
All pricing and availability is subject to change at a moment's notice. Please contact us to discuss more details.
A World-Class Living Experience
Our goal is to provide a world-class living experience. To do that, we staff our communities with people who genuinely care about our residents, who are impassioned about leading their team to success, who are empowered to do the right thing, who embody our Core Values, and who champion the promise to provide the best experience possible. Meet the team of people who are here for you and guarantee you will Live it. Love it.™
Jessie Sankitts
Community Manager, Experience Leader
John Nelson
Maintenance Manager, Experience Leader
Danielle Owens
Regional Contact
Benefits of being a Venterra resident

We care more, and it shows! Once you're a resident with Venterra, you're family. Your happiness is our goal and we take pride in finding ways to improve your living experience. We know that to serve you best we must first understand your needs and the life changing and stressful events that result in a move to begin with; like: marriage, divorce, new job, death, college, babies, love, etc. Our strength is recognizing these underlying stressors and providing a community and home that will be peaceful, comfortable, and fun. Live it. Love it.™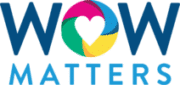 WOW Matters
We care more. We listen better. We will WOW You. Once we get to know you, be prepared to be WOW'd. Our dedicated team of Experience Leader and Experience Makers know how to listen for even your unspoken needs and will go out of their way to personalize your experience at Venterra. See for yourself: WowMatters.VenterraLiving.com.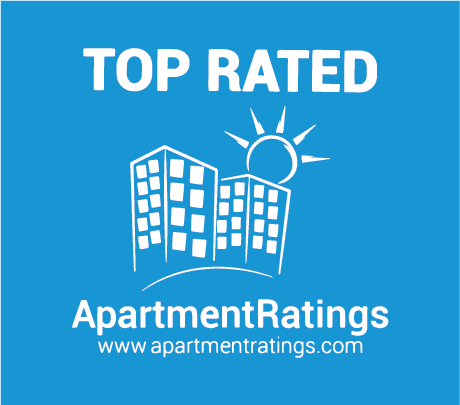 Top Rated 
We are proud to be recognized as one of ApartmentRatings.com Top Rated Award recipients. Only 5% of apartment communities in the US qualify for this award.

SMARTHUB™
Mobile Payments • Mobile Service Request Management • Mobile Feedback
Let's face it – things happen. When things happen, Be Smart. The Venterra SMARTHUB™ puts everything you need at your fingertips. You can pay rent, submit maintenance requests, voice concerns, and stay updated all in one spot. If you're not already enrolled, ENROLL TODAY!