Life At Keystone
Apartments in Killeen
Take a tour 9:00 AM - 6:00 PM
Monday 9:00 AM - 6:00 PM
Tuesday 9:00 AM - 6:00 PM
Wednesday 9:00 AM - 6:00 PM
Thursday 9:00 AM - 6:00 PM
Friday 9:00 AM - 6:00 PM
Saturday 10:00 AM - 5:00 PM
Live it. Love it.™ at Keystone Apartments in Killeen, Texas!
Keystone has you covered if you're looking for top-rated apartments in Killeen, TX, and convenient amenities. As a resident of this SMARTCOMMUNITY BY VENTERRA, you'll enjoy great features like SMARTHOME Technology, fiber-powered internet with speeds up to 1 Gbps in your apartment, Touch-Free SMARTPACKAGE Lockers, and community-wide Wi-Fi so you can stay connected whether you're at the bark park, the swimming pool, the social lounge, or working out in the fitness center.
Your comfort is our top priority, so we've equipped your home with everything you need to relax. You'll love our vaulted ceilings, walk-in closets, private patios, and in-home laundry appliances (available in most floor plans). And when you want to escape the hustle and bustle, just stroll outside and stroll through our beautiful grounds. The Colonial influence on our buildings adds a touch of elegance with stylish brickwork façades. Bring your pup along and let them stretch their legs in our spacious outdoor bark park, or invite friends and neighbors to join you for a BBQ in our picnic area (complete with a brick barbecue pit). And when the Texas sun is shining, nothing beats lounging by our private swimming pool. At Keystone, you're surrounded by comfort every step of the way.
Our community offers a range of one and two-bedroom apartment homes that provide the perfect sanctuary from the hustle and bustle of everyday life. Near Highway 190, Keystone offers immediate access to premier locations and employers, such as Fort Hood and Central Texas College. When it comes to entertainment, the possibilities are endless! Enjoy a movie at Regal Killeen, or get your adrenaline pumping at Urban Air Trampoline and Adventure Park. Stop by H-E-B plus!, Walmart Supercenter, Target Grocery, or ALDI when stocking up on groceries. And don't worry about searching for the perfect dining spot – Keystone is home to Texas Roadhouse, Petty's BBQ, MasFajitas, Cracker Barrel, and Chick-fil-A! With Carl Levin Park, Conder Park, Long Branch Park, and Community Center Park nearby, you'll always have somewhere to enjoy the great outdoors. Plus, Keystone is located just a stone's throw away from Killeen Mall, Target, Walmart Supercenter, Kohl's, and Academy Sports + Outdoors for all your shopping needs. At Keystone, there's something for everyone. 
Tour Your Way: We now offer multiple touring options, including self-guided, virtual, and in-person tours. And our community members enjoy the benefits of Venterra Living. We're committed to delivering a world-class living experience and professional on-site management teams.
Find your apartment home today and apply with no money upfront, thanks to SMARTLEASING.
24-Hour Fitness Center
Build muscle or tone what you've got on your time - any time, 24/7.
3 Pets Welcome
We welcome 3 pets, but please view our restricted breeds list in our FAQ section to make sure your furry friend is approved.
Close to Fort Hood
We're about 10 minutes from Fort Hood for an easy commute!
SMARTHOME
Manage your apartment from your phone with SMARTHOME Technology, including smart door lock, thermostat, and plug!
Touch-Free SMARTPACKAGE Lockers
Packages are delivered and stored in our smart package lockers until you pick them up, any time, 24/7.
Known as the place of possibilities and recognized for the Fort Hood military base, Killeen, TX, is an excellent blend of down-home charm and big-city leisure. This city offers residents plenty of recreation, from fishing to performing arts.  Let the city be a guide to your lifestyle. Enjoy a round of golf on the rolling landscape of Stonetree Golf Course. Have water-based fun, including swimming, fishing, or boating at Belton Lake or Stillhouse Hollow Lake.  Tour Your Way: We now offer multiple touring options, including self-guided, virtual, and in-person tours. Find your apartment home today and apply with no money upfront, thanks to SMARTLEASING.

View Map
Just Outside Your Doors
Dining
Texas Roadhouse
Petty's BBQ
MasFajitas
Cracker Barrel
Chick-fil-A
Groceries
H-E-B plus!
Walmart Supercenter
Target Grocery
ALDI
Entertainment
Hallmark Lanes
Regal Killeen
Urban Air Trampoline and Adventure Park
Lion's Club Park
Parks
Carl Levin Park
Conder Park
Long Branch Park
Community Center Park
Shopping
Killeen Mall
Target
Walmart Supercenter
Kohl's
Academy Sports + Outdoors
Schools
Saegert Elementary School
Manor Middle School
C E Ellison High School
Richard Milburn Alter High School - Public Charter, 9-12
Employers
Fort Hood
Killeen ISD
Central Texas College
Metroplex Health System
Seton Medical Center
All pricing and availability is subject to change at a moment's notice. Please contact us to discuss more details.
A World-Class Living Experience
Our goal is to provide a world-class living experience. To do that, we staff our communities with people who genuinely care about our residents, who are impassioned about leading their team to success, who are empowered to do the right thing, who embody our Core Values, and who champion the promise to provide the best experience possible. Meet the team of people who are here for you and guarantee you will Live it. Love it.™
Megan Reiss
Community Manager, Experience Leader
Da'vid Johnson
Maintenance Manager, Experience Leader
Stephanie Bruce
Regional Contact
Benefits of being a Venterra resident

We care more, and it shows! Once you're a resident with Venterra, you're family. Your happiness is our goal and we take pride in finding ways to improve your living experience. We know that to serve you best we must first understand your needs and the life changing and stressful events that result in a move to begin with; like: marriage, divorce, new job, death, college, babies, love, etc. Our strength is recognizing these underlying stressors and providing a community and home that will be peaceful, comfortable, and fun. Live it. Love it.™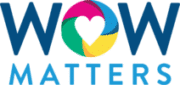 WOW Matters
We care more. We listen better. We will WOW You. Once we get to know you, be prepared to be WOW'd. Our dedicated team of Experience Leader and Experience Makers know how to listen for even your unspoken needs and will go out of their way to personalize your experience at Venterra. See for yourself: WowMatters.VenterraLiving.com.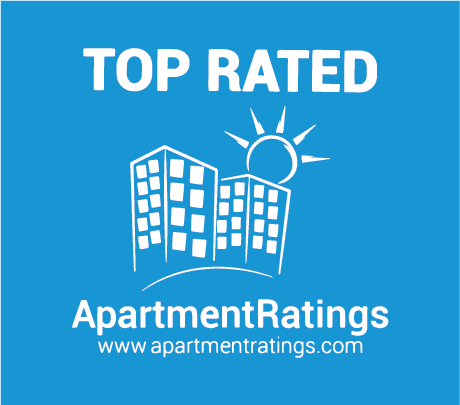 Top Rated 
We are proud to be recognized as one of ApartmentRatings.com Top Rated Award recipients. Only 5% of apartment communities in the US qualify for this award.

SMARTHUB™
Mobile Payments • Mobile Service Request Management • Mobile Feedback
Let's face it – things happen. When things happen, Be Smart. The Venterra SMARTHUB™ puts everything you need at your fingertips. You can pay rent, submit maintenance requests, voice concerns, and stay updated all in one spot. If you're not already enrolled, ENROLL TODAY!