Life At Canton Mill Lofts
Apartments in Canton
Take A Tour 6:00 AM - 8:00 PM
Live it. Love it.™  at Canton Mill Lofts in Canton, Georgia!
Tour Your Way: We now offer multiple touring options, including self-guided, virtual, and in-person tours.
Canton Mill Lofts apartments offer the best of both worlds – modern living complemented by a unique, historic touch. The detail in this building is unparalleled – from its stained concrete flooring to its exposed brick, ductwork and timber, you'll be surrounded by stylish luxury no matter which way you look. And if that wasn't enough to give your living space some character and definition, there are also the large factory windows and colossal ceilings that range from 20 to 35 feet high. Recent updates like stainless steel appliances, granite countertops, and updated cabinets and fixtures make it clear why many feel lucky to call Canton Mill Lofts home.
If ever there was a place made for hassle-free living, it's this community! From its award-winning school district to the idyllic vibe that reigns supreme, Canton Mills Lofts is ideal for those who commute to Marietta or Alpharetta. Add to that newer improvements throughout— like a 24/7 fitness center, swimming pool, and two resident clubhouses — and you have a recipe for long-term contentment. Couple all those amenities with a business center, resident lounge, bark park, and more, and you have the perfect recipe for an easier lifestyle. So see what we have in store for you!
Canton is the epitome of a big city with a small-town feel. Found in the 30114 zip code, this charming city north of Atlanta has countless opportunities for people to enjoy. Whether you're looking for outdoor activities like biking trails, golf courses, and parks or going out to shop, dine, and be entertained – Canton has it all! Plus, with major employers around nearby cities like Alpharetta, Atlanta, and Marietta, you can't go wrong living in this community. Explore all that it offers; you won't regret it!
Plus, our community members enjoy the benefits of Venterra Living. We're committed to delivering a world-class living experience and professional on-site management teams.
Find your home today and apply with no money upfront, thanks to SMARTLEASING.
Controlled Access
Controlled access garage help control who enters the apartment community.
Historic Architecture
Originally built as a mill around the 1900s, each apartment features classic industrial accents.
SMARTHOME
Manage your apartment from your phone with SMARTHOME Technology, including smart door lock, thermostat, and plug!
Touch-Free SMARTPACKAGE Lockers
Packages are delivered and stored in our smart package lockers until you pick them up, any time, 24/7.
Work From Home
Working from home is easy with a designated home office space in our work-from-home friendly apartments.
Live it. Love it.™ at Canton Mill Lofts in Canton, GA. 
A big city with a small-town feel, Canton is located in the 30114 zip code. A charming town full of endless opportunities, this city is situated just north of Atlanta. Here, you'll discover an abundance of parks and golf courses and many conveniences such as shopping, dining, and entertainment. Additionally, Canton is surrounded by many major employers in nearby cities such as Atlanta, Marietta, Alpharetta, and Jasper, and offers a lower cost of living.
Find your apartment home today and apply with no money upfront thanks to SMARTLEASING.

View Map
Just Outside Your Doors
Dining
Johnny's New York Style Pizza
Provino's Italian Restaurant
Chon Ngern Thai
O'Charley's
Groceries
ALDI
Publix
Walmart Super Center
Target
Entertainment
AMC Classic
Canton Theatre
Canton Golf Club
Cherokee Lanes
Parks
Etowah River Park
Heritage Park
Boling Park
Brown Park
Shopping
Riverstone Plaza
Target
Walmart
Bed Bath & Beyond
Schools
R.M. Moore Elementary School
Teasley Middle School
Cherokee High School
All pricing and availability is subject to change at a moment's notice. Please contact us to discuss more details.
A World-Class Living Experience
Our goal is to provide a world-class living experience. To do that, we staff our communities with people who genuinely care about our residents, who are impassioned about leading their team to success, who are empowered to do the right thing, who embody our Core Values, and who champion the promise to provide the best experience possible. Meet the team of people who are here for you and guarantee you will Live it. Love it.™
Allison Shea
Community Manager, Experience Leader
Calixto Garcia
Maintenance Manager, Experience Leader
Alisha Nichols
Regional Contact
Benefits of being a Venterra resident

We care more, and it shows! Once you're a resident with Venterra, you're family. Your happiness is our goal and we take pride in finding ways to improve your living experience. We know that to serve you best we must first understand your needs and the life changing and stressful events that result in a move to begin with; like: marriage, divorce, new job, death, college, babies, love, etc. Our strength is recognizing these underlying stressors and providing a community and home that will be peaceful, comfortable, and fun. Live it. Love it.™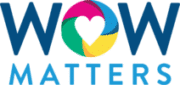 WOW Matters
We care more. We listen better. We will WOW You. Once we get to know you, be prepared to be WOW'd. Our dedicated team of Experience Leader and Experience Makers know how to listen for even your unspoken needs and will go out of their way to personalize your experience at Venterra. See for yourself: WowMatters.VenterraLiving.com.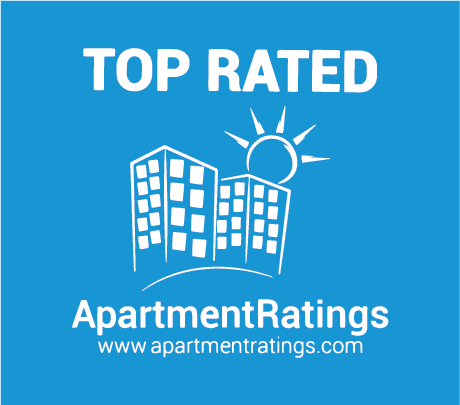 Top Rated 
We are proud to be recognized as one of ApartmentRatings.com Top Rated Award recipients. Only 5% of apartment communities in the US qualify for this award.

SMARTHUB™
Mobile Payments • Mobile Service Request Management • Mobile Feedback
Let's face it – things happen. When things happen, Be Smart. The Venterra SMARTHUB™ puts everything you need at your fingertips. You can pay rent, submit maintenance requests, voice concerns, and stay updated all in one spot. If you're not already enrolled, ENROLL TODAY!